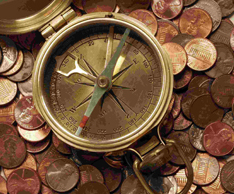 Mint Investments Limited
The Company is a Public Limited Company incorporated as Mint Investments Limited in Kolkata on 11th January,1974. under the Companies Act, 1956. The Company is registered as a Non Banking Finance Company (NBFC) with Reserve Bank of India. The equity shares of the company are listed on Calcutta Stock Exchange.
Registrars' & Transfer Agents
Maheshwari Datamatics Private Ltd.
6, Mangoe Lane, 2nd Floor,
Kolkata – 700 001,
Phone No: (033) 2243-5809/5029,
Fax: (033) 2248-4787,
E-mail: mdpl@cal.vsnl.net.in
Website: www.mdpl.in
Corporate Governance
The Company is in compliance of the Corporate Governance Requirements as per SEBI (Listing Obligations and Disclosure Requirements) Regulations, 2015. The Company aims at conducting its business efficiently and transparently by adopting professionally acknowledged good governance policy. It seeks to focus on regulatory compliance and aims at enhancement of long term shareholder value on ongoing basis.
Audit Committee
The Committee consist of 4 members out of which 3 are independent Directors and 1 is non-independent Director. The Committee meets atleast once in a quarter and the time gap between 2 committee meetings is not more than 4 months. The names of the present members are given below:-:-
| | |
| --- | --- |
| Sri Rajeev Rungta | Chairman |
| Sri I. K. Kejriwal | Member |
| Sri G. R. Goenka | Member |
| Mr. C. K. Dhanuka | Member |
Stakeholders Relationship Committee
Stakeholders Relationship Committee was constituted on 28th June, 2003.
Stakeholders Relationship Committee is presenty comprised of the following members:
| | |
| --- | --- |
| Mr. Rajeev Rungta | Chairman |
| Smt. Aruna Dhanuka | Member |
| Sri Mrigank Dhanuka | Member |
Share Transfer System
The Company's shares are traded in the National Stock Exchange in Demat Mode. The Demat ISIN No. for NSDL & CDSL is INE756C01015.
Code of Conduct for all Board Members and Senior Management
The Directors and Senior Management of the Company are expected to use their best endeavours and organize the resources available in such a manner so as to optimise their use for attainment of the objectives of the Company.
They shall not misuse their offices for any personal gains.
They shall ensure compliance of applicable laws relating to the Company.
They shall ensure confidentiality of information which may come to their knowledge in the course of their official duties.
They shall make full disclosures of their personal interest, if any, in the activities of the Company.
They shall ensure safety and protection of the Company's assets including its resources viz. men, materials and machines.
They shall desist from all such activities which may be in conflict with the interest of the Company.